Almost three years ago medical cannabis was legalised in the UK. What was once celebrated as a victory for medical cannabis patients across the country, has been nothing but a disappointment for the vast majority.

According to a UK Medical Cannabis & CBD Market discussion paper released in April 2021, there have been only 3 NHS prescriptions for full-spectrum cannabis products and just over 6000 expensive private prescriptions issued since legalisation.
With an estimated 1.4 million people in the UK currently using cannabis for medical purposes, that means over 2% of the population continue to obtain cannabis illegally, because they can't access their medicine through the proper channels.
People with epilepsy, fibromyalgia, chronic pain, mental health disorders and more are risking their safety and freedom by purchasing unregulated illicit cannabis. Why is this happening?
Why are more medical professionals not prescribing medical cannabis? In this article we discuss the two main reasons why healthcare professionals remain unsure of medical cannabis and how we must move forward to improve patient access.
1. Healthcare professionals have little understanding of the endocannabinoid system (ECS).
Although it was discovered in the 1990s, education on the ECS has yet to make its way into standard medical teaching. Whether you're starting out in medical school or a seasoned clinician, it's likely you will have had no formal training on cannabis medicine and the endocannabinoid system. This comes as a shock to most when they learn how vital this system is to our health.
The ECS is a neurotransmitter system made up of cannabinoid receptors and endocannabinoids which can be found throughout the entire body. Nearly all animals, including vertebrates (mammals, birds, reptiles, and fish) and invertebrates (sea urchins, leeches, mussels, nematodes, and others) have been found to have endocannabinoid systems.
It helps to control some of the most important physical, mental, and emotional functions in the brain and body; everything from movement, pain control and immune system function to mental health, sleep, gut function and even brain protection. The ECS does this by controlling homeostasis – our overall brain and body balance.
When we introduce cannabis medicine to the body, the plant cannabinoids like CBD and THC (called phytocannabinoids) mimic our bodies own endocannabinoids and interact with the ECS to produce a whole variety of effects.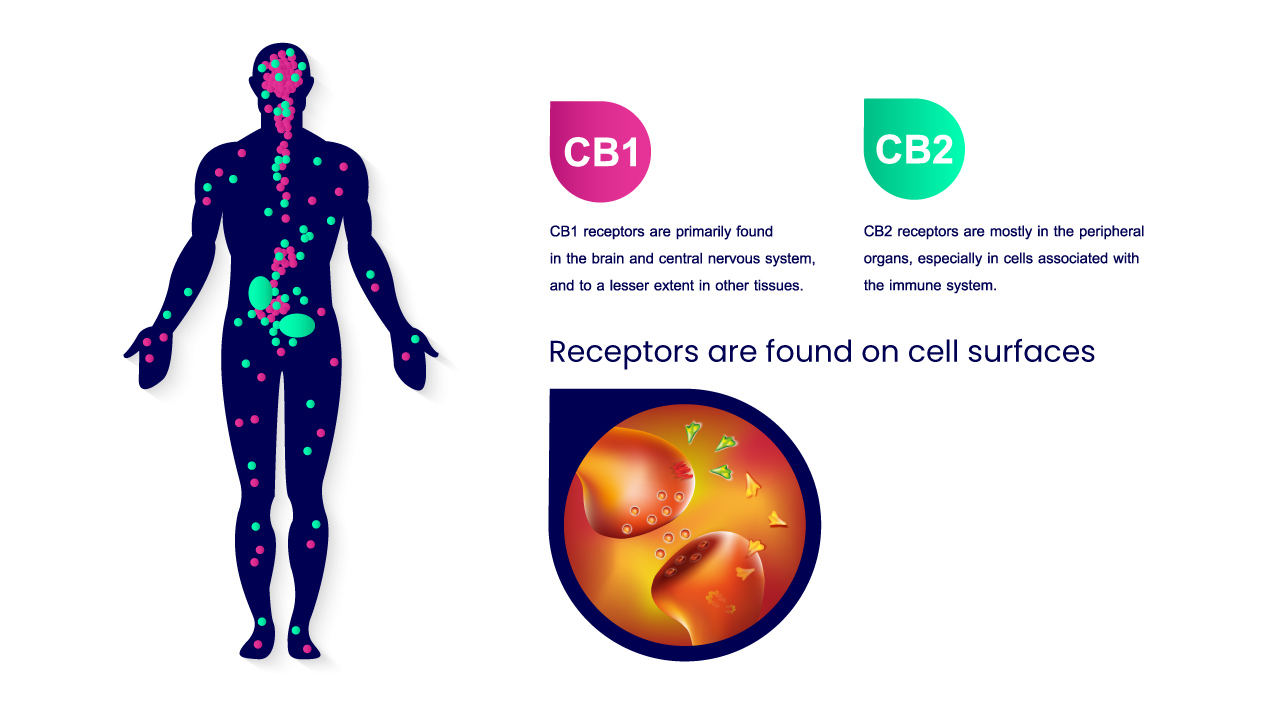 Dr Dani Gordon is a double board certified medical doctor, integrative medicine physician and world leading expert in cannabis medicine. In her book, The CBD Bible, she says the following about the ECS.
'Despite the ECS being a mystery to many, it's a critically important system, as important as the endocrine system (our hormone system), the endorphin system (which makes our 'feel-good chemicals') and all the other major body systems we rely on to function normally. The endocannabinoid system may end up being one of the most important systems for maintaining health and wellness and avoiding major disease.'
Regarding cannabis medicine Dr Gordon goes on to say, 'It's not a cure for everything, but as far as tools go, it's one of the most powerful that I've ever used, in either Eastern or Western medicine.'
Unfortunately, the acceptance of medical cannabis among most healthcare professionals has been painfully slow. In order to increase patient access, education on cannabis medicine and the endocannabinoid system must make its way into the teaching curriculum. The longer this takes to implement, the longer patients will suffer.
2. A lack of randomised controlled trials (RCTs) for cannabis leading to restrictive guidelines.
A randomised controlled trial is a study in which people are randomly assigned to two or more groups to test a specific drug. The RCT is the most scientifically rigorous method of hypothesis testing available and is regarded as the gold standard trial for evaluating the effectiveness of single pharmaceutical compounds.
There are some RCTs for single cannabinoids which has led to approved cannabis-based medications like Epidyolex. However, cannabis as whole plant medicine does not lend itself very well to RCTs. Cannabis contains hundreds of active phytochemicals including cannabinoids, terpenes, and flavonoids which work synergistically in the body to create an overall effect, known as the entourage effect.
Due to the lack of RCTs some governing bodies mistakenly accept there to be little evidence for the effectiveness of cannabis medicine. In the UK, the most restrictive aspect of medicinal cannabis regulation comes from the guidelines provided by The National Institute for Health and Care Excellence (NICE).
At present, NICE guidelines approve the prescription of three licensed cannabis based medical products:
Sativex – a 1:1 ratio of THC to CBD used for spasticity in Multiple Sclerosis.
Epidyolex – a 98% pure CBD preparation used for the treatment of severe epilepsy.
Nabilone – a synthetic cannabinoid similar to THC used to treat chemotherapy-induced nausea and vomiting.
No whole plant (full spectrum) cannabis products are recommended by NICE, and thus unlicensed medicines are effectively not allowed. Whilst the guidelines are not mandatory, they are treated as such by doctors who are reluctant to prescribe whole plant medicine against those guidelines.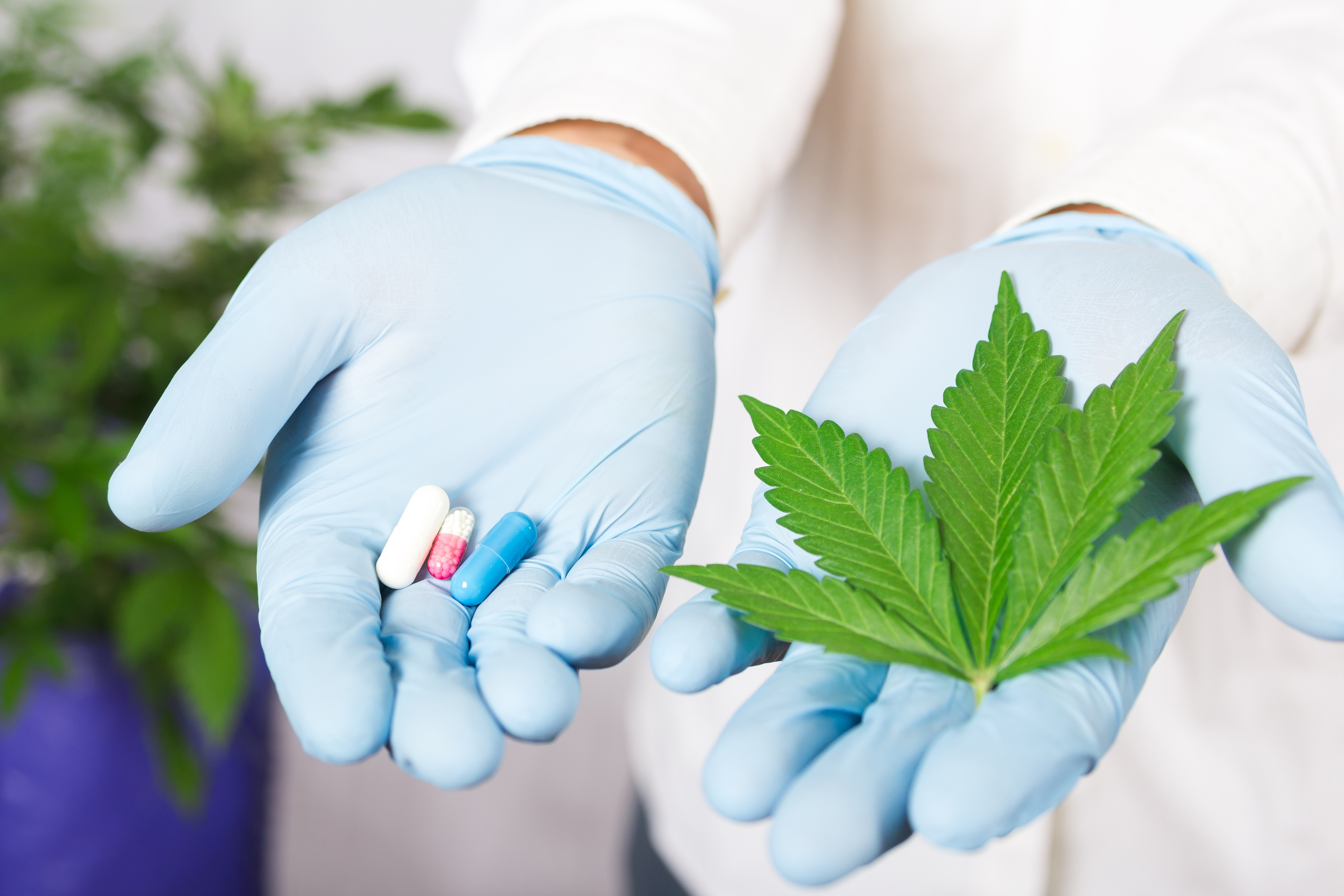 Sadly, the guidelines are written as though cannabis is a pharmaceutical product. They are heavily reliant on the pharmaceutical concept of RCTs. However as mentioned, cannabis is a botanical product with hundreds of active compounds, and it requires assessment using the full array of evidence including some controlled trials but also case studies and observational data or real-world evidence. There are thousands of such studies that are all currently ignored by NICE.
By studying real-world evidence derived from patient data we can improve healthcare professionals understanding of medical cannabis and increase patient access. A great example of real-world evidence happening now in the UK is Project Twenty21 by Drug Science. The project aims to enrol 20,000 patients, creating the largest body of evidence for the effectiveness and tolerability of medical cannabis.
The current NICE guidelines are too restrictive and fail to prioritise patients. In order to increase access to cannabis medicine and end the needless suffering of patients, new guidance must be created which takes into account the full, real-world evidence base for cannabis as a medicine, making clear recommendations on prescribing a botanical product.
Sativa Learning and The Medical Cannabis Clinicians Society have partnered to develop an online medical cannabis course. The course is accredited by The CPD Certification Service and features expert-led content from pioneering medical cannabis clinicians.
As well as a comprehensive understanding of cannabis medicine, we take a deep dive into some of the most common conditions for which cannabis is prescribed. The course also features educational videos from real medical cannabis patients with whose lives have been transformed by cannabis medicine.